THE CEO – Theodore "Teddy" Lewis.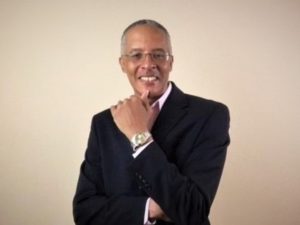 A native of Nashville, TN., Teddy has over 25 years of entertainment business management experience. In 1991, The Nashville Business Journal saw fit to do a cover story on Teddy and his first entertainment venture. His career path led him to Atlanta, GA where he worked with Rowdy/Arista Records, owned by super producer Dallas Austin. After Rowdy, he worked with Savvy/MCA Records, owned by recording artist Pebbles. While at Savvy, Teddy worked with Pebbles' other companies, Pebbitone, Inc. (production) and Pebbitone Music (music publishing). He also administered the management division of PT Entertainment (Pebbles' management company) and oversaw the beginning details of Pebbles' third album. While at Savvy he had the honor of working on projects with such talents as Terry Lewis, Jimmy Jam, LA Reid, Alex Richbourg, Tony Rich, Mario Winans, Organized Noize, Lauren Barnett, Hip Hop artists Drip Drop and Parental Advisory (P.A.) and A&M Artist 4.0.
After Savvy, Teddy ventured into commercial broadcasting where he worked with CBS Radio, WZGC-FM and Radio One, Hot 97.5 & Majic 107.5. After Radio One he took a position with People TV, Atlanta's public access cable channel and served as CFO/Deputy General Manager. 
In 2002, TM Entertainment Group, Inc., (TMEG) an Entertainment Business Management and Consulting firm was born. TMEG's initial mission was to work with up and coming artists and teach them the true side of the music business. The services now include business management services for bands and recording artists; actors/directors in the television and film industry; record labels; publishing companies; entertainment media companies and non-profit organizations.